Songtext zu Tussin
[Chorus: Young Thug]
Yeah, I been drinkin' on Tuss, yeah
You gave this money to make him hush, yeah
I hit a shot before the shot clock
I spend a quarter on a watch (Quarter on a watch)
I drip my main bitch down in Ross
Put a side bitch in Gucci socks
[Verse 1: NAV]
I got my main bitch a Patek yeah (Patek)
Got my side bitch a Gucci watch (Oh-oh, yeah)
I spent a chicken on my neck, yeah (Yeah)
I'm watching all these birdies flock (Oh-oh-oh)
That '63 cost me two hundred G's (AMG)
I suggest that you should ride with me
Feels like my flaws are all you ever see (All you see)
Just take it easy, it ain't easy being me (Yah)
Besides the money, what you want me for?
You got everything they got in store (You got everything)
But when you met me, said you didn't want a penny
Blew a bag and bought you twenty
[Chorus: Young Thug]
I been drinkin' on Tuss, yeah
You gave this money to make him hush, yeah
I hit a shot before the shot clock
I spend a quarter on a watch (Quarter on a watch)
I drip my main bitch down in Ross
Put a side bitch in Gucci socks
[Interlude: Young Thug]
People told me god damn, people told me
I was spendin' too much money inside the club
And I told them, I don't know what I gotta tell 'em, know what I'm sayin'?
I think it's the high power drugs, know what I'm talkin' bout?
[Verse 2: NAV]
Want to catch a XO vibe, well it's fine by me
Gotta give your phone up, you gotta show ID (XO)
There's not a lot of bitches that would stand by me
So there's not a lot of bitches that could stand by me
Soon as I find a girl that get along with me
I'ma fill her bag with hundreds and a lot of twenties
I bought you Gucci Joggers and they got a lil' crease
The Prada jogger suit cost twelve Tech-Fleece
Fuck you face to face so I could feel your heartbeat (Heartbeat)
Say you want to see me
I could fly you out, I'll put you on the next seat
[Outro: Young Thug]
And you know everything on me
You got some high Chanel boots on you
You look just like my rich auntie
She was the first person wearing Blondie
I used to want to fuck my auntie
They used to call her key girl
She sold bricks and she a low key murderer
I been drinkin' on Tuss
NAV - Tussin Songtext
NAV - Tussin Lyrics NAV - Tussin Text NAV feat. Young Thug - Tussin Liedtext NAV - Tussin ft. Young Thug
Noch keine Übersetzung vorhanden.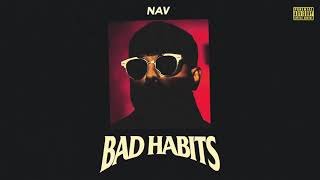 Andere Songtexte und Deutsche Übersetzungen