Songtext zu Joanna
[Verse 1]
We go back a long time
I've been riding with you since day one
Oh I, remember we were just kids
You were singing, winning, so young and innocent
But these days
You don't really sound the same
Do you still have the same range
That you did when you were 14, girl?
I don't really know
[Bridge]
You should date somebody famous
That'll probably put you on the A-list
That'll probably get you on them playlists
Stop you being so damn underrated, oh
What is goin' on, Joanna?
What is goin' on, Joanna?
[Verse 2]
You peaked
Sorry to get deep, but
Heard your story before, it's not unique
You're sounding resentful, take a seat
It must be something that you did
Did you go and have somebody's kid?
Your shit don't even go that hard
Why can't you just play your part?
Speaking of which, where did your acting career go?
You were supposed to be somebody
You were supposed to make more money
Make us proud
Nobody likes you in Massachusetts
You should just hurry and drop your new shit
Hurry and drop your new shit
JoJo - Joanna Songtext
zu Joanna von JoJo - Joanna Lyrics JoJo - Joanna Text JoJo - Joanna Liedtext
Noch keine Übersetzung vorhanden.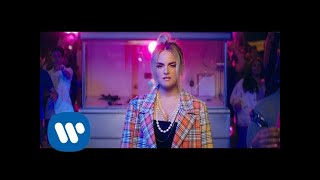 Andere Songtexte und Deutsche Übersetzungen