Songtext zu Inverted Swarm
The edges of my storm long to meet the iris,
but they seem so deviant of the hole.
The fractal reflection shows that
I am only a vertebrate, as are you.
Welcome back inverted swarm.
I must say, you most certainly have grown.
As I expect, with my design,
the more you see, all the less you'll know.
A symmetrical creature takes the stage.
Delicate in every way, watch her spin around.
So hypnotic in her language of aqueous movement
Is it real? How could an organism be so gracious?
But something is less than veracious.
Like the waves of a crushing flood
I will wash away, all of suspicion.
Swallow this. It will hold you off
long enough for me to cover the cage.
I have you under bright lights, so glow for me.
Rip away chances of imperfection tonight.
Can't you see them whip around the crimson drapery?
They never cease to surprise.
As long as I have your attention, then let me throw at you
the little pieces of the mask.
Dissona - Inverted Swarm Songtext
zu Inverted Swarm von Dissona - Inverted Swarm Lyrics Dissona - Inverted Swarm Text Dissona Inverted Swarm Liedtext Inverted Swarm Dissona
Noch keine Übersetzung vorhanden.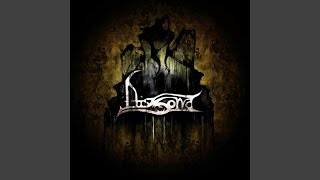 Andere Songtexte und Deutsche Übersetzungen